The team here at Premium Vet Care places a high value on preventative care and wellness visits. Our goal is to provide quality veterinary care for your pets throughout their lifetime, all in the comfort of your own home. From their youngest months of life to their golden years, we're there for you and your pets.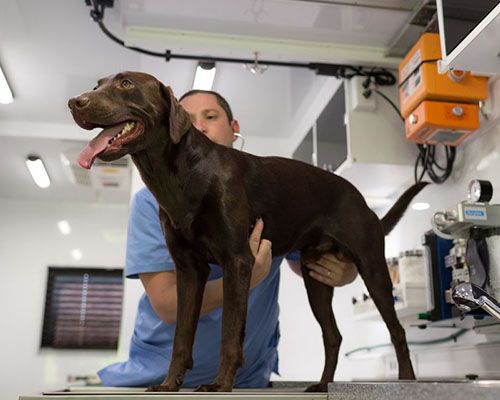 Wellness care is one of the best ways to catch and treat illnesses in their early stages, helping to prolong your pet's life. The earlier we can make adjustments to your pet's diet, administer supplements or start medications, the better the chance your pet has for living comfortably. Preventative care is tailored specifically to your pet, and the veterinarian's recommendations depend upon their lifestyle, specific health needs and particulars of their breed.
We generally start seeing our youngest patients at around 2 months of age and visit with them every 3 to 4 weeks until they're 4 months old. These visits allow for comprehensive wellness exams, fecal testing, intestinal parasite deworming, and individualized vaccination schedules.

Adult pets between 1 and 6 years of age should be seen for wellness visits at least once annually for a comprehensive physical exam, fecal testing, vaccine boosters, heartworm testing, and ongoing flea, tick, and heartworm preventatives. Senior pets 7 years and older should be seen twice annually for the regular adult pet care as well as labwork (blood, heartworm and urine testing) to monitor health and check for common age-related illnesses.

Sit. Stay. We come to you.
Premium Vet Care provides mobile wellness care for pet owners in Plantation, Weston, Davie, Fort Lauderdale, Miami, Hollywood, Sunrise, Lauderhill, Pembroke Pines, Miami Gardens, Pembroke Pines, Miami Beach, Doral, Miami Lakes, Coral Gables, Kendall and the surrounding areas.