Protect Your Family from COVID-19 by Choosing At Home Urgent Care for Pets in Plantation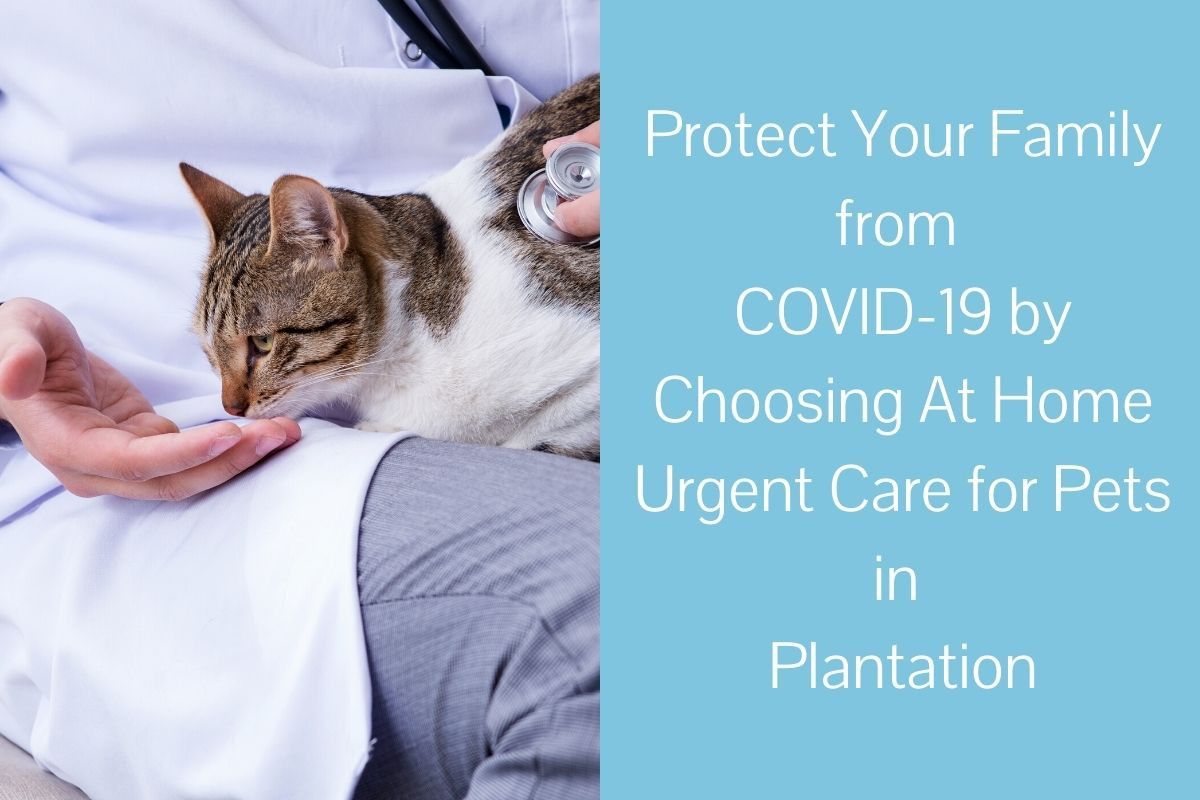 COVID-19 has changed the world in which we live in countless ways over the course of the last several months. Things that were once taken for granted - like simply walking into a vet's office with your four-legged friend - are now impossible in many places due to occupancy limits, social distancing requirements, and efforts to protect workers and animal owners alike from the virus. Even where it is possible, many pet parents are reluctant to visit traditional animal hospitals for fear of being exposed to the virus. 
At Premium Vet Care, we understand your concerns. We are providing safe and reliable at-home urgent care during COVID throughout Plantation and the surrounding communities and are here to care for your pets during this challenging time. Thanks to our 26-foot mobile veterinary unit, we are capable of performing surgery, x-rays, and many of the other services you'd expect to find at a brick and mortar vet's office as your location. Our mobile services are convenient, and we are taking extra precautions to make them safe for everyone involved.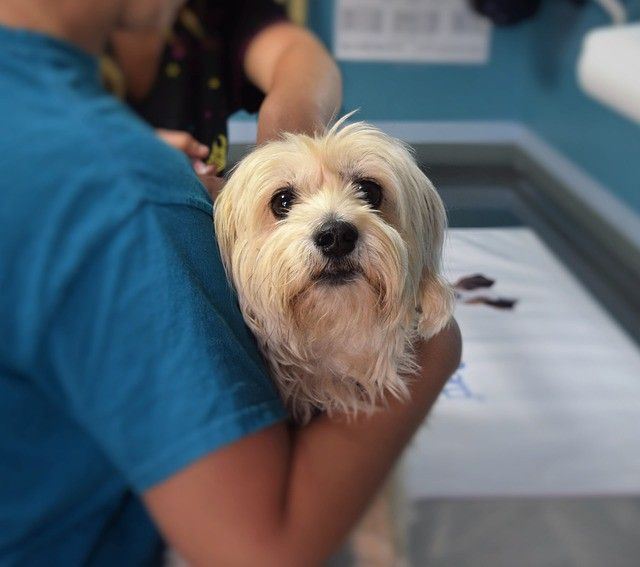 COVID-19 and At Home Urgent Care
As long as the appropriate precautions are taken, choosing a mobile vet, such as Premium Vet Care, is an excellent alternative to going to a vet's office when your pet needs emergency or urgent care in Plantation. Our team is working diligently to provide safe and effective services when your companion needs them most. By choosing at-home urgent care, you can avoid many of the risks associated with being in close contact with other people at this time. 
Even when the world isn't in the midst of a pandemic, we take safety and sanitation seriously. Our team members wash their hands regularly and use personal protective equipment both to ensure their safety and to protect our patients and their families. Our mobile unit is sterile and stocked with everything necessary to provide the care your pet needs in a wide range of urgent and emergency situations. 
Currently, we are not allowing clients to enter our mobile clinic. We are, however, still offering door to door service for urgent and emergency needs until 1 am. 
At Home Urgent Care During COVID for Pets in Plantation
Whether your dog is exhibiting worrisome symptoms, your cat got hurt jumping from a perch that was just a bit too high, or your pet is facing any other type of emergency, we can help. For at-home urgent care in Plantation, trust Premium Vet Care. We understand your concerns regarding COVID-19 and are equipped to provide the care your companion needs in a safe and sterile environment. Please contact us right away if your pet is in need of treatment. 

By accepting you will be accessing a service provided by a third-party external to https://premiumvetcare.com/