Pet Travel Certificates in Davie: What You Need to Know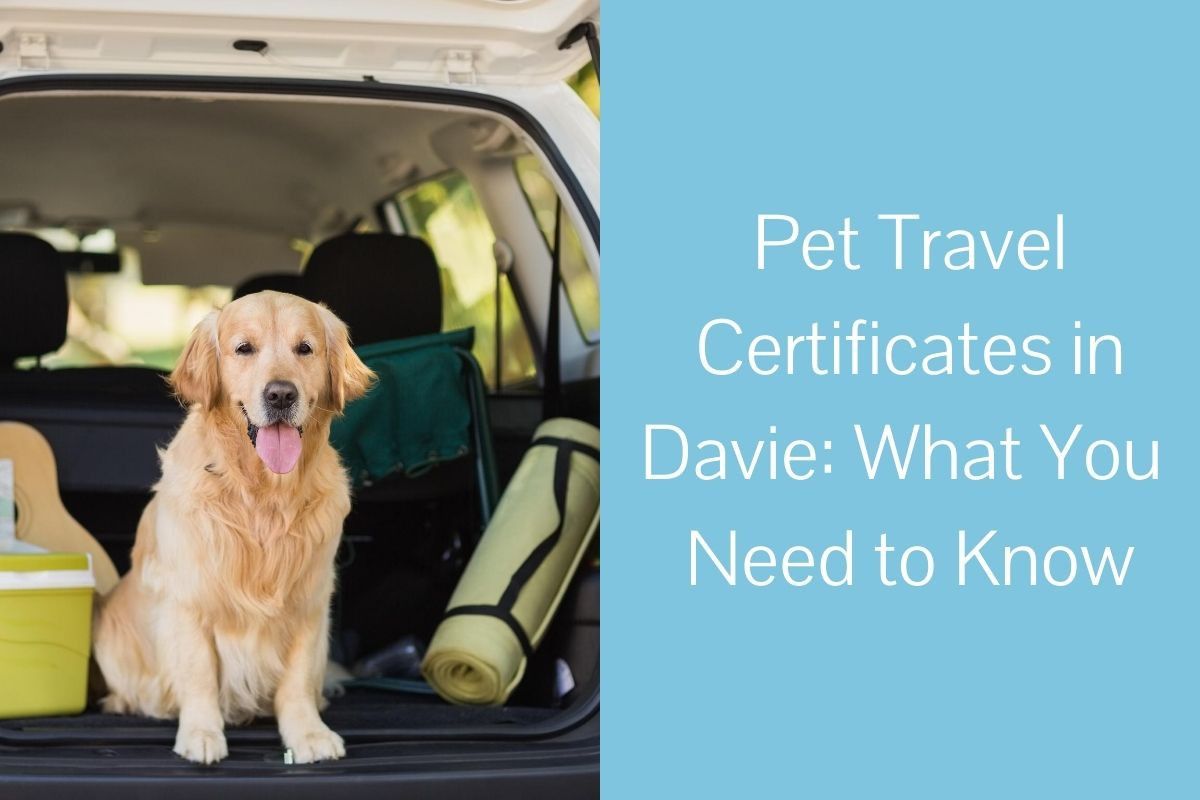 Whether you're traveling by car or plane, bringing your pet along can make the trip more enjoyable. Instead of having to worry about leaving them at a boarding facility or having a pet sitter care for them while you're away, you get to share your adventure with them. It's important to note, though, that there are certain requirements when traveling with pets. Most notably, you may need to obtain a travel certificate - also known as a health certificate - from a USDA-certified vet prior to your vacation. At Premium Vet Care, we are here to help if your pet needs a travel certificate in Davie. 
What Is a Pet Travel Certificate? 
Also known as a certificate of veterinary inspection (CVI) or health certificate, a pet travel certificate is an official document that is filled out by a USDA-certified vet after examining your pet. The document certifies that your companion is free from disease and lists out all of the vaccines that your dog or cat is currently up to date on. It also includes information regarding your pet's breed, age, and microchip information. 
This certificate is almost always required when flying with pets (and service animals). Each airline has different requirements, though, so be sure to check with them as far in advance as possible to determine what you need to do. You may even need a travel certificate when traveling by car. This varies depending on what state you are visiting, so be sure to check the United States Department of Agriculture website when planning your trip. 
If you are planning on traveling to another country with your pet, you will likely need a travel certificate plus additional paperwork. Some countries have very strict requirements regarding blood tests that must be performed and vaccines that must be administered before a pet can enter. Again, the United States Department of Agriculture website can help you determine the requirements for the destination country. 
Pet Travel Certificate in Davie
If you are planning a trip and need to obtain a pet travel certificate in Davie, we can help. At Premium Vet Care, we are authorized to provide health certificates and will help ensure that you've met all of the requirements for traveling with your canine companion or feline friend. Our mobile unit will even come directly to your home to provide this service instead of requiring you to bring your pet into a vet's office. In addition to being more convenient for you, it's less stressful for your pet. Call now to schedule an appointment!

By accepting you will be accessing a service provided by a third-party external to https://premiumvetcare.com/