4 Reasons to Choose a Mobile Vet Hospital in Cooper City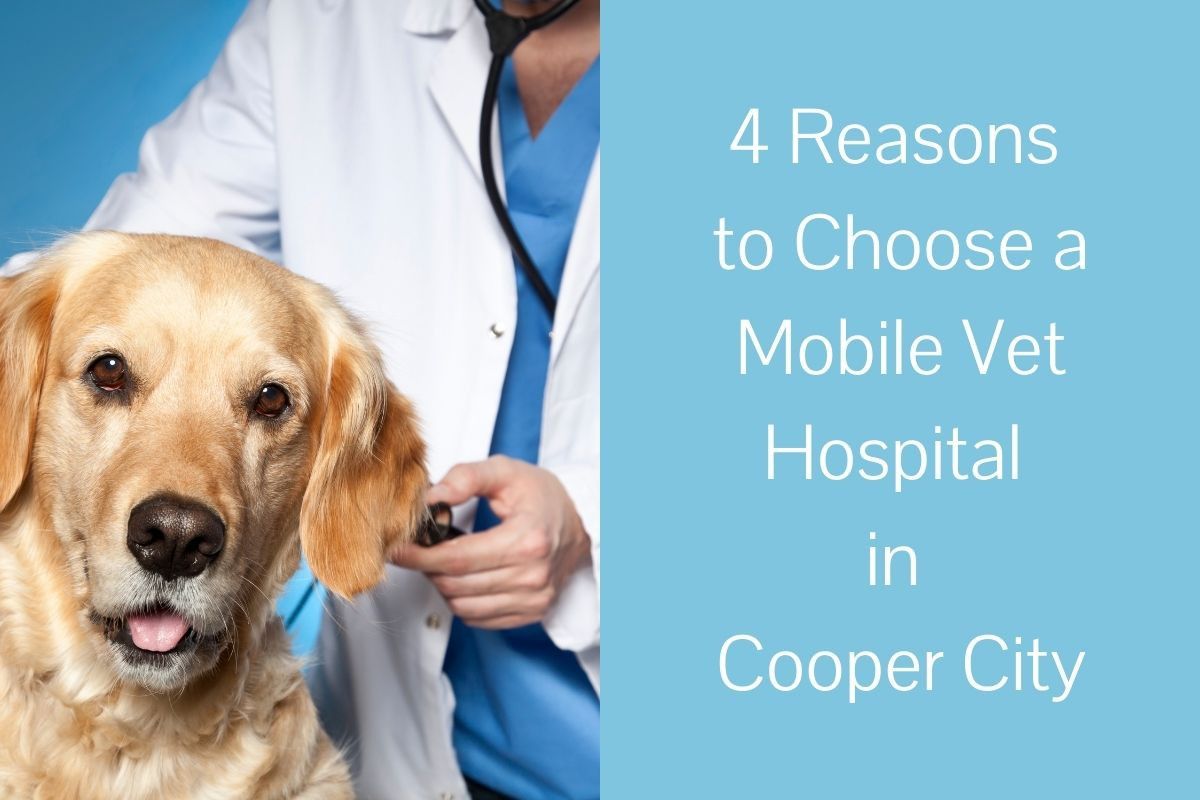 If you live in the Cooper City area and are looking for a veterinarian for your pet, there are a lot of options out there to choose from. While most vets do an exceptional job of providing high-quality care and helping their patients live long, healthy, and happy lives, there are only a few who are willing or able to come to you to provide those services. As a mobile vet hospital serving Cooper City and the surrounding areas, Premium Vet Care is an excellent choice. Whether your pet needs routine wellness care or a helping paw in an emergency, our fully stocked mobile unit will come to your location and provide the care your companion needs. Here are just a few of the many reasons to choose a mobile vet hospital for your pet. 

Less Stress for You and Your Pet
Gong to a vet's office is stressful for both you and your pet. Many pets don't enjoy traveling, and spending time in a vet's office with unfamiliar smells, sounds, and other animals can be a very unpleasant experience. Likewise, many pet parents feel stress when it comes to transporting anxious pets, dealing with traffic, and trying to make it to an appointment on time. Choosing a mobile vet means that you (and your pet) won't have to worry about any of these things. 
Less Exposure to Contagions
Traditional animal clinics are kept clean, but with patients and their owners going in and out all day, it's nearly impossible to keep everything completely sanitary. And even when exam rooms are kept sterile, you never know what germs or parasites you or your pet may encounter in the waiting room. 
At Premium Vet Care, we thoroughly sanitize our mobile unit in between each patient. Due to the current coronavirus pandemic, we are not allowing pet parents in our vehicle, either, to help mitigate the spread of disease. You and your pet don't have to sit in a waiting room, and your four-legged friend won't be in close contact with any other animals. 
More Convenient for Multiple-Pet Households
Taking just one pet to a traditional vet's office can be tricky. The challenges are even greater when you have multiple pets who need veterinary care. When you choose a mobile vet hospital, you won't have to worry about loading several large dogs in the car, dealing with multiple stressed-out cats, or spending hours in a waiting room. 
More Accurate Diagnostics
Whether your pet is feeling under the weather or just getting a routine check-up, veterinarians can tell more about your companion's overall health and, if necessary, reach a more accurate diagnosis when the patient is relaxed. Because going to the vet's office tends to be a stressful experience, though, most dogs and cats are anything but relaxed when they're in the exam room. Having us come to your home and provide services in our mobile unit while on your property is less stressful for most people and allows us to get a clear picture of your companions' overall condition. We may also be better able to detect various symptoms if they are not masked by fear or anxiety. 
Mobile Vet Hospital in Cooper City
If you are searching for a mobile vet hospital in Cooper City or the surrounding areas, look no further than Premium Vet Care. We provide a complete range of routine, urgent care, and emergency services in our fully stocked mobile unit, and our team would be more than happy to deliver the care your companion needs directly to your home. To schedule an appointment, please contact us today. 

By accepting you will be accessing a service provided by a third-party external to https://premiumvetcare.com/