3 Benefits of Mobile Urgent Care for Weston Area Pets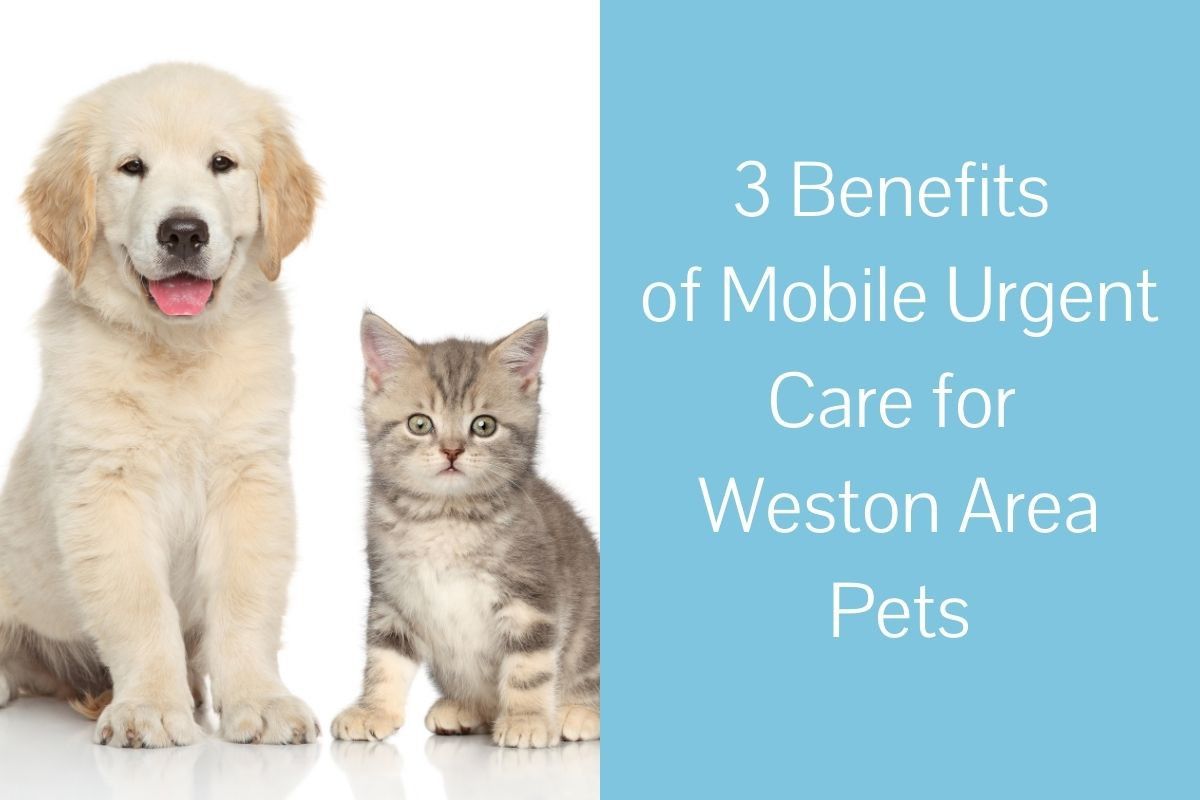 When your pet is facing a medical emergency, getting them the care they need as quickly as possible is your primary concern. That can be a challenge, though, when your regular vet's office is closed or you lack transportation. At Premium Vet Care, we are proud to offer mobile urgent care for Weston area pets and would be more than happy to care for your companion in their time of need. Keep reading to learn a bit more about when to utilize our services and how they benefit your pet. 

Rapid Treatment for Acute Health Problems
Our mobile unit and staff are equally as equipped to care for pets in a wide range of urgent and emergency situations. Some of the urgent situations we can handle include: 
Serious injuries

Bloat and gastric distension

Vomiting or diarrhea

Heart failure
Keep in mind that this list is by no means exhaustive. We are equipped to handle a wide range of emergency situations, and when you choose our team for the job, they'll arrive at your home promptly in our fully stocked mobile unit. Whether your pet needs x-rays, an ultrasound, lab work, or even surgery, we do it all in our state-of-the-art mobile clinic. 
Less Stress for You and Your Pet
If going to a vet's office stresses you and your pet out, choosing mobile urgent care in Weston is an excellent alternative. We will come directly to your door, eliminating the need to load your pet in the car and drive them across town. In addition to making obtaining the veterinary care your pet needs easier on you, it decreases your pet's stress by eliminating the need for them to deal with strange sights, sounds, smells, and other animals in a traditional clinic setting. 
Safe Transportation
In some situations, pets need to be transported to animal hospitals for additional care once they have been stabilized. If your pet needs additional care or requires treatment that is beyond the scope of what we are able to offer in our mobile unit, we will safely transport them to a nearby animal hospital that can help. This is much safer than trying to transport a seriously sick or injured pet on your own. Our team will keep your pet comfortable and provide any services needed to keep them stable until they reach their destination. 
Mobile Urgent Care in Weston
If your pet is in need of emergency treatment, choose Premium Vet Care for mobile urgent care in Weston. We deliver top-of-the-line services to your doorstep and will do everything possible to care for your companion in their time of need. Please call now to learn more. 

By accepting you will be accessing a service provided by a third-party external to https://premiumvetcare.com/